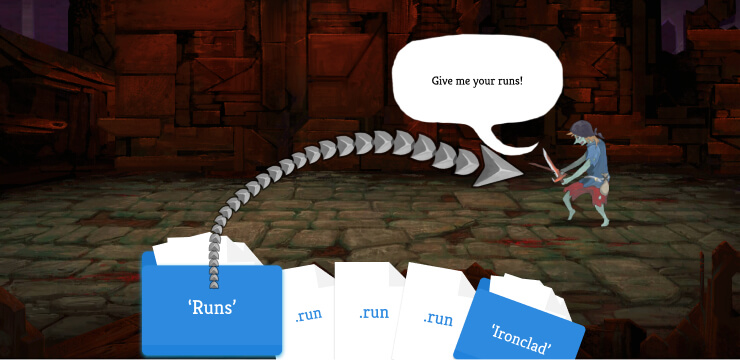 Give Me Your Runs! ⚔️
Firstly, Happy New Year!
To bring the new year in we are really excited to announce that SpireSpy is now looking to start collecting run data!
We aim to start adding extra stats to our card and relic data to help you navigate the ascensions, mixing curated and calculated information together in one place.
This feature is currently in the beta stages of development but we think most of the infrastructure is in place to properly collect run data, fingers crossed.
If you fancy uploading your runs just head to your game 'runs' folder then drag and drop any combination of files or folders onto the website page, the uploader works on any page including this one! Simply drag and drop your whole 'runs' folder and upload them all in a few seconds. 😵
Your run files can be located by doing the following:

In your Steam library, right click on "Slay the Spire" and navigate to Properties > Local Files > Browse Local Files.
We literally can't wait to start digging through run data for interesting trends.
PS: We have some intersting new features we are really excited to build and launch in the coming months relating to run submissions. Keep an eye out. 👀