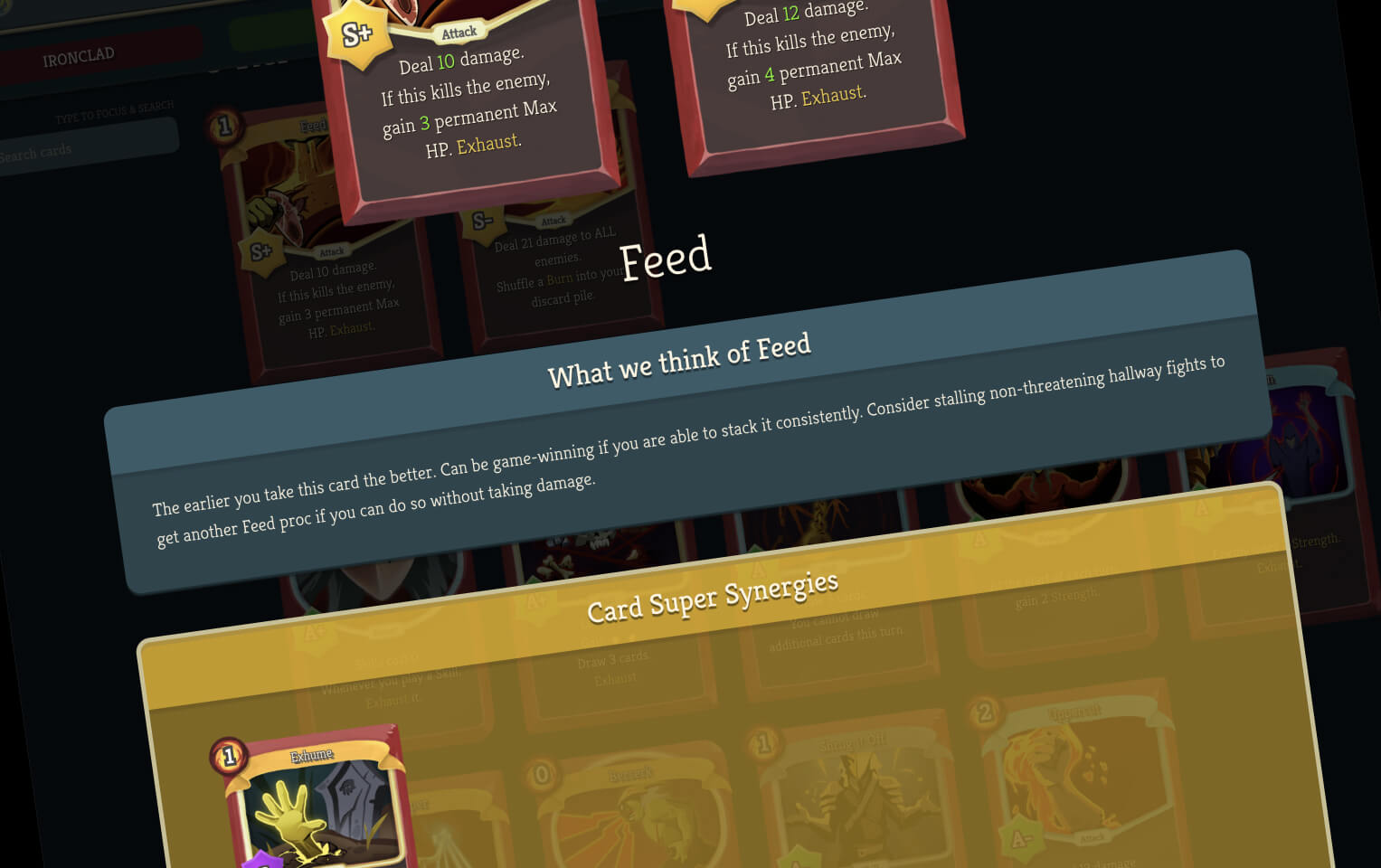 What We Think 🤔
Hello again Spire Spy-ers
Firstly, a huge thank you for all the run uploads! We have now surpassed 20,000 run uploads 🎉
Recently we've been thinking alot.
In the last 4 weeks we've been looking at the feedback we receive relating to card and relic synergies and antisynergies. It appears that there is often confusion (and/or disagreement) around the tier rating of a card or relic so we've been looking at ways to try to explain some of that reasoning.
To try to solve this we have now added a 'What we think' section to all cards and relics!
Hopefully with this information you can make better judgements with your deck and you have more of an idea how we work out our synergies and antisynergies
If you don't see a 'What we think' on all the items do not fret, we are still writing them 😵. In time they will all have one.
While we were at it we decided to update the detail page for cards and relics to make things feel a little more concise, organised and neater. Cards now only display synergies and antisynergies of the same character, but if you want to see all characters you can expand the section (where those synergies exist).
We have some more features in the pipeline, with a focus on the run data so you can better explore your runs.
Once again, thank you for all your support!
PS: Please keep uploading your runs 😉